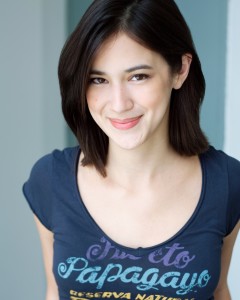 Rachael is a professional actress living in Los Angeles and New York City. She was born and raised in Piscataway, NJ and graduated with a BFA in Acting from Mason Gross School of the Arts at Rutgers University.
Rachael is best known for her role as Vivian McMillan in the online series Anyone But Me. For her work, she received the IAWTV, Streamy and Indie Soap Awards for Best Lead Actress in a Dramatic Webseries. Rachael also received nominations for Best Lead Actress in a Drama for the online mini-series Good People in Love and Best Ensemble Cast for Producing Juliet. She has been seen on Gossip Girl as well as at the HBO New York International Latino Film Festival and the San Diego International Latino Film Festival as the titular character in the short film Lucrecia. Additionally, she can be seen in several videos produced and distributed by BuzzFeed Motion Pictures.
When not in front of the camera, Rachael is a proud Creative Partner with Flux Theatre Ensemble, helping to develop and produce transformative new works for the stage.
Rachael is also a produced playwright, director, dramaturg, teaching artist, and researcher.